Al Khaimah General Maintenance
HomeOur Divisions
Services
Al Khaimah General Maintenance (AKGM) L.L.C undertakes annual maintenance, renovation, turnkey projects and specialised works in maintenance and upkeep for varied institutions. Apart from individual residential projects, Al Khaimah General Maintenance (AKGM) L.L.C also provides services to corporate, hotels, resorts and villa projects.
RESIDENTIAL PROPERTIES MAINTENANCE
Residential projects may vary from small size maintenance works to comprehensive annual maintenance. Al Khaimah General Maintenance (AKGM) L.L.C residential maintenance solutions are at par with the commercial projects and ensure time-bound completion on a reasonable budget. External factors such as climate and living environment along with the property vintage and frequency of use are primary causes for maintenance needs in residential projects. Experienced hands at Al Khaimah General Maintenance (AKGM) L.L.C understand these causes and help individual clients in meeting their demands. We always aim to provide solutions that last for a longer duration so that maintenance needs do not bother the clients regularly.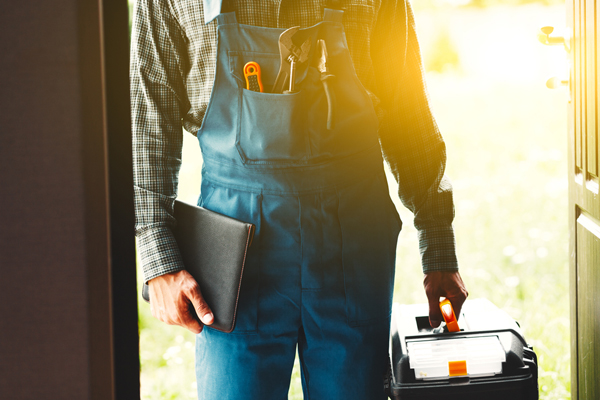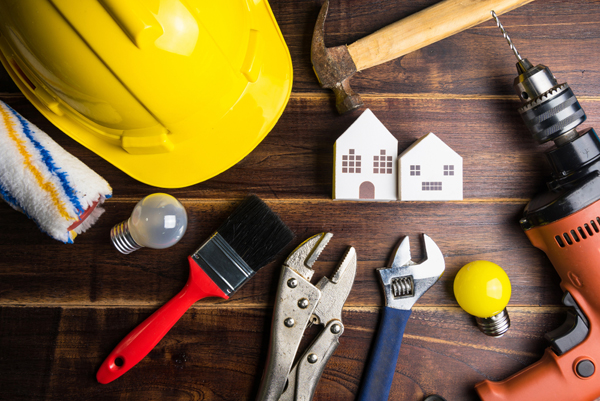 ---
COMMERCIAL PROPERTIES MAINTENANCE
Commercial Properties have constant and varied needs in maintenance. For this reason, Al Khaimah General Maintenance (AKGM) L.L.C has dedicated teams to meet such demands swiftly. Any breakdown in electrical, plumbing systems etc would mean loss of man-hours and revenue. For such needs, Al Khaimah General Maintenance (AKGM) L.L.C has larger teams working on the disrupted systems to ensure faster results. We also undertake annual maintenance, system checks and troubleshooting services specially designed for corporate customers to help them stay operational and running and avoid any possible adverse outcomes in the future. We work in tandem with the utility department in major organizations to keep abreast of the changes and installations.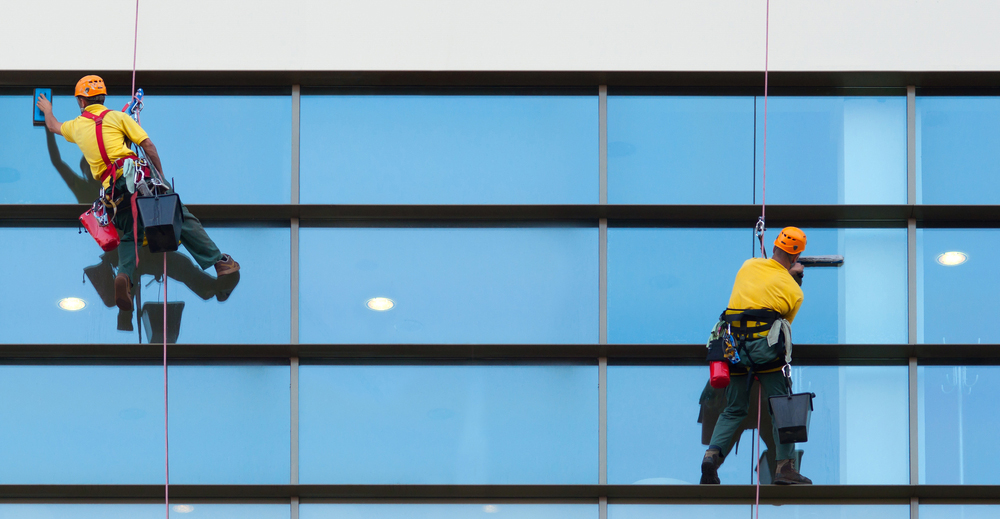 ---
ELECTRICAL TROUBLE SHOOTING AND MAINTENANCE
When it comes to electrical systems in an office or a residential property, two things are of paramount importance- Safety and Relentless supply.
Electricity is hazardous and should not be meddled with if you have no experience or knowledge about the electrical parts. In that case, it is always safe to consult experts before you do anything risky. We offer skilled electricians that provide all sorts of emergency electrical services. Our reputation and quality of work precede us! Upon request, our team with the latest equipment runs a complete diagnosis and comprehends the repair and maintenance requirements. Be it a home electrical repair or the commercial, our team of professional electricians will make sure that all your electric related maintenance and repair works are done using international standards and safety measures.
After completion of the task, a copy of the report is handed with all the details required. We take pride in providing 24/7 emergency service at an exceptional price without compromising the safety of your loved ones. We deal with all kinds of electrical problems at home, office, etc.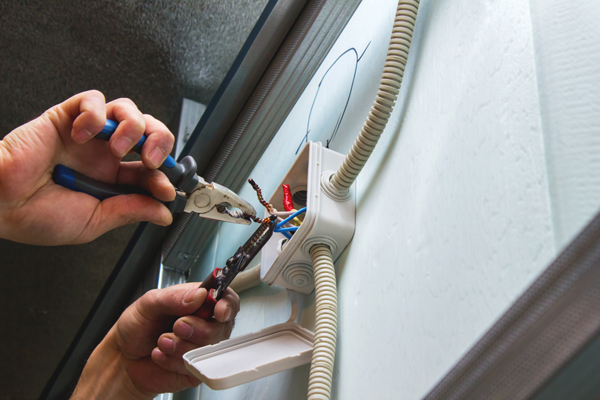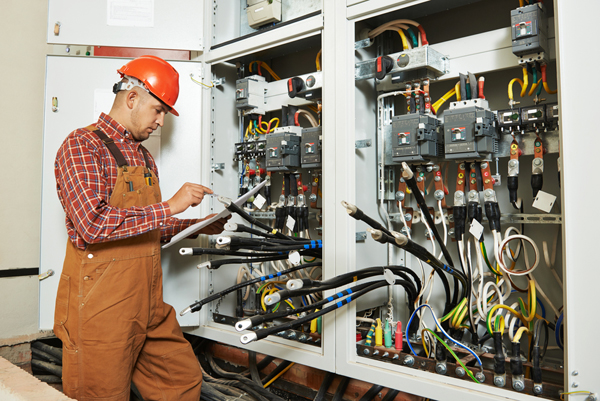 ---
HVAC TROUBLESHOOTING AND MAINTENANCE
Air conditioning is a staple of the modern properties, especially in hot & humid climate. Property Owners can run into lots of problems with air conditioning if the system is not maintained regularly by skilled hands. When you practice proper HVAC maintenance, you'll extend the life of your HVAC system, save yourself from having to pay for costly repairs, and make sure that your system is operating at optimal levels.
An HVAC system that's running at optimal efficiency will ensure that you have better air quality in your home or office. Part of the purpose of your HVAC system is to filter pollutants out of the air that you and your family or coworkers breathe.
Al Khaimah General Maintenance (AKGM) L.L.C will make you preserve the environment with less energy usage and save money on reduced utility bills by keeping your air-conditioning system in optimal condition.
Al Khaimah General Maintenance (AKGM) L.L.C employ the most experienced HVAC professionals to help maintain the systems. Regular annual and biannual inspections, quality checks, upkeep and services are performed. We make it a priority that the workspaces breathe fresh air taking care of keeping away the pollutants. It is also essential to maintain the life span of the air conditioners to an optimum level to avoid repairs or replacements regularly.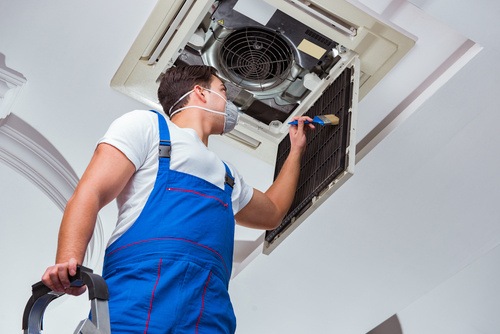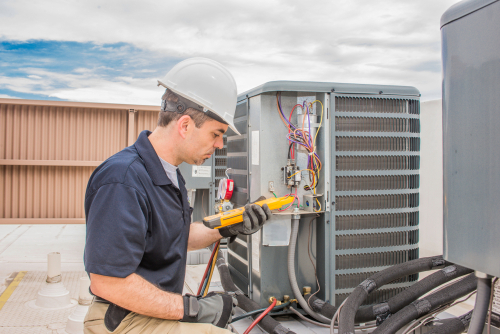 ---
PLUMBING SERVICES
Like electrical lines, pipelines are an integral part of a working structure. Even minor faults will disrupt the work and life flow for a temporary period. Major disruptions in the plumbing system mean a heavy loss in man-hours and business revenues too. Likewise, residential properties also get drastically affected by plumbing faults. Hence, it is essential to maintain that no failures related to plumbing occur in a corporate workspace or at homes.
There isn't any plumbing issue that cannot be resolved by our highly experienced plumbers.
Our plumbing services are among the most demanded due to quality repair at affordable prices. With vast expertise in working in MEP and turnkey projects for corporate, the Al Khaimah General Maintenance (AKGM) L.L.C team are adept at handling not just regular maintenance inspections and service needs, but also undertake plumbing related works from scratch. Working alongside the utility department, the team regularly check for leaks, blocks, and new line installations and also undertake safety checks that meet the requisite standards.

---
PAINTING, TILING AND CEILING WORKS
A fine interior speaks volumes about a home and office space. A well-maintained interior has several aspects to it that needs to be catered to. Fine painted walls, perfect tiling work and neat ceilings help to lift the interior space. In a work environment, it also helps boost the work ambience and morale too. At Al Khaimah General Maintenance (AKGM) L.L.C we realise this potential and employ the finest craftsmen, painters, carpenters and tiling professional to the job. The team undertakes painting, tiling and carpentry works from the scratch and also carries out regular maintenance service for unprecedented needs. From interior decor and design to leaks, plastering troubles, furnishing breakages, polishing or tiling needs- Al Khaimah General Maintenance (AKGM) L.L.C has proven expertise in helping corporate or residential projects transform.
Also, if you are worried about where to start on your decoration work, hand it over to our professionals at Al Khaimah General Maintenance (AKGM) L.L.C. They have the skills to transform a tired room into something appealing to you and your visitors & guests for a very reasonable price.
We understand the importance of getting a perfect finish.
Our skilled carpenters can sort out all the niggling jobs you don't want or aren't able to tackle yourself. Al Khaimah General Maintenance (AKGM) L.L.C carpenters can fix misaligned cupboard doors, hang new doors, lay wooden floors, assemble furniture, building shelves and install or replace locks.
Al Khaimah General Maintenance (AKGM) L.L.C carpenters can repair and polish the wooden doors.
---