Our Affiliates
HomeOur Affiliates

Just Padel is a sister company of Just Play that has a reputable name in sports and entertainment business since 2012. We, as Just Padel are dedicated and passionate about creating happiness in society and keeping communities healthy through sports activities.
We specialized in renting Padel Tennis courts to sports lover. We aim to spread the popularity of Padel Tennis which is a fast-paced, social sport that is easy to learn and suitable for all ages. We believe this sport has a great advantage of being suitable for all ages and levels, since it is not dependent on strength and serving competency. So it is for everyone!
We have a fast plan to expand our courts in the Middle East to offer everyone the opportunity to play Padel Tennis near their homes. We strive to become the largest Padel Tennis court provider in the Middle East within the next 3 years by having 80 to 100 courts.
Visit Website

Just Learn is a powerful online education platform that provides "students" with a flexible and affordable means to education. Our web-based platform allows people to book private lessons online with the added benefits of being able to learn anything at their own pace, anywhere, and anytime. No matter their age and their educational background, our peer-to-peer solution allows students to take courses on any topic they are interested in based on topic, tutor, location, availability and ratings.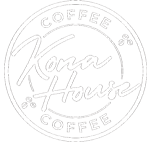 Kona House Coffee is devoted and passionate about providing a comfortable space to work and relax while enjoying the perfect cup of coffee and a delicious healthy dish. The name of the coffeehouse is inspired by the Hawaiian coffee beans (Kona coffee beans) that are rich, authentic, and of high quality.
Visit Website